7 Days Premium Tanzania Luxury Safari All-Inclusive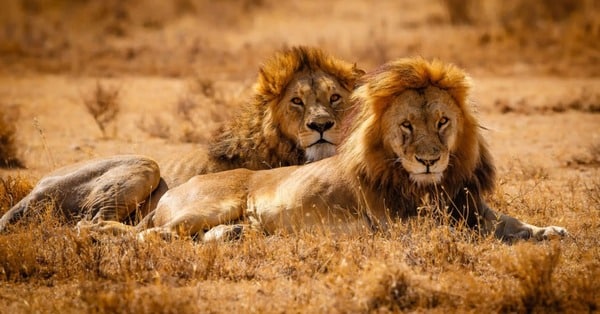 7-Day Sense of Tanzania Luxury Safari Itinerary.
This 7 Days Tanzania luxury safari package will include a breathtaking adventure at Serengeti national park known for its annual Great safari & the big cats, the tour will also take you to the world-renewed Ngorongoro Crater, home to some rare species of black rhino.
Day 1: Arrival in Tanzania
You will be picked up at Kilimanjaro airport/Arusha airport with our company representative with a private transfer to take you to hotel check-in. You will meet with our tour consultant for a brief late leisure tour in the hotel/ lodge we booked for you. Gran Melia Hotel Arusha.
Day 2: Arusha to Tarangire National Park
After breakfast at the hotel, you leave early for the Tarangire National park for your Tanzania Luxury safari. This is the third largest park in Tanzania, characterized by the huge herds of elephants that can be encountered in this park. The Baobab trees are one of the other highlights of Tarangire, and the Tarangire River that flows all year round is the park's lifeblood. Many animals, predators and prey alike, gather around the river, where you can do excellent game viewing. Dinner and overnight are at Kitela Luxury Lodge
Day 3: Tarangire to Serengeti National Park
Tanzania Luxury Safaris: After breakfast, we head towards the Serengeti National Park via the beautiful high-lying farmland of Karatu and the Ngorongoro Conservation Area. Tanzania luxury safari lodges. Leaving the highlands behind, we descend into the heart of wild Africa – the Serengeti National Park – with its endless plains for Tanzania Safaris, rolling into the distance as far as the eye can see. We head to the Central Park area, known as the Seronera area, one of the richest wildlife habitats in the Park, featuring the Seronera River, which provides a valuable water source to this area and therefore attracts wildlife well representative of most of the Serengeti's species. We arrive in time for lunch and enjoy an afternoon game drive in the Serengeti National Park. Dinner and overnight at Kubukubu luxury tented lodge.
Day 4: Serengeti National Park
Luxury Safari in Serengeti: After breakfast, you will have a Safaris in Tanzania game viewing at Serengeti National Park. The Serengeti, Tanzania's largest National Park, covers nearly 6,000 square miles of grassland plains, Savannah, kopjes, hills, woodlands, and River line forest systems that serve as critical water sources and are often excellent sites for wildlife viewing. Luxury Safari Tours & Trips in Northern Circuit Tanzania. Beyond the heralded migration of wildebeest and zebra, the Serengeti is best known for its big predators, including cheetah and Leopard, and large pride of Lions and clans of Hyenas and able to see the big 5. Dinner and overnight, Dinner and overnight in Kubukubu luxury tented lodge.
Day 5: Serengeti to Ngorongoro Crater
Luxury Safari in Ngorongoro crater: After a relaxing morning and an early lunch, you will proceed to Ngorongoro. Today, you will be doing a Tanzania Safari Tours game viewing en route on your way from Serengeti National Park to Ngorongoro Crater. You will be in Ngorongoro Crater late in the evening, where the night will be spent on the crater rim. Dinner and overnight will be at Ngorongoro Serena Lodge.
Day 6: Ngorongoro Crater back to Arusha
Today, you will have an early breakfast and proceed directly to the crater floor for a five-to-six-hour crater tour with a picnic lunch down the crater where you can see all the "Big Five". Later, you will proceed back to Arusha in the evening. Overnight at Gran Melia Hotel Arusha.
Day 7: Departure
After breakfast in the hotel/lodge, we will transfer you to the airport at Kilimanjaro/ Arusha airport. This will be the end of your tour and safari with us.
Airlinecrewdiscount: 15%