Hotel Punta Caliza Mexico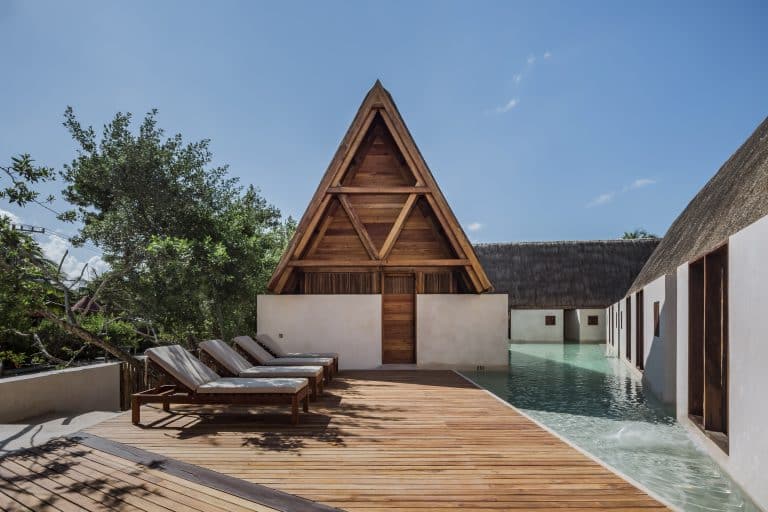 Listen to the sea, feel the sand beneath your feet.
You are in Punta Caliza…
Punta Caliza is a small, family-owned, design hotel in Isla Holbox by a family of travellers very much in love with their country. We want for you to enjoy, fall in love with the island, and feel at home.
We will offer a 5% discount to our colleagues from airlines in the world.
Down by the south where the air is fresher and the soil is damp, lived a peasant in love with the land; its roots and the rain. He always carried four seeds that he kept in his pocket, seeds that were given to him by his grandfather as a token for the most precious things in life; his family and his land.
A lucky charm for the future harvest.
All four seeds were different from the other and they represented his beloved wife, his son and daughter, and himself.
They were materials too, those that built the first home, limestone, cedar, water and earth.
The peasant knew he had to sow them before he left; he did not know where, or how: altogether or each on its own?
But he knew that the answer was within the stars.
One night, not far from home, the peasant came upon a beautiful mangrove surrounded by tall trees, it was magical, he thought, for he had never seen such a thing before. He gazed upon all living creatures beneath the moonlight and the starry night sky. The vision filled his soul. It was then when he knew all four seeds would sow there next to his body, for him to be reborn as trees; past, present and future, forever protecting the beautiful mangrove and contemplating the earth and the sky next to his family.
Website: puntacaliza.com/home/
Email us: [email protected]