Cha Da Beach Resort & Spa (Koh Lanta)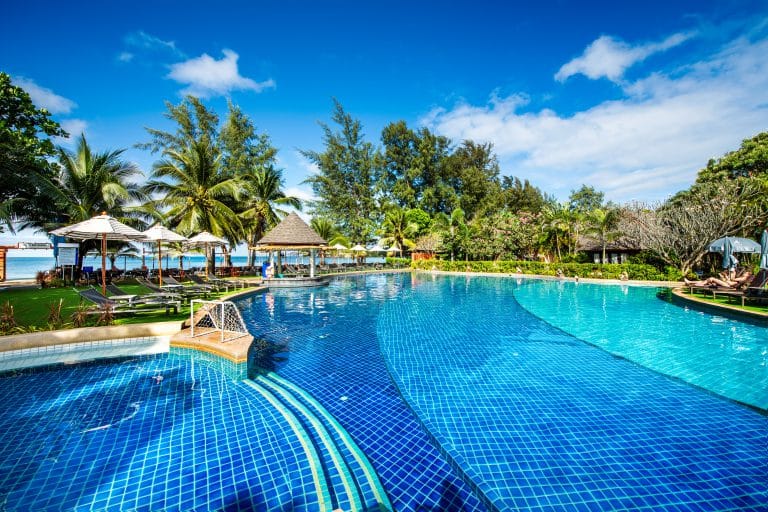 Cha Da Beach Resort & Spa (Koh Lanta)
Enjoy this exclusive 5 star modern resort on the beautiful Thai island Koh Lanta. Dive, sail, swim and enjoy the delicious Thai cuisine!
The Lagoon Pool, Koh Lanta's largest splash pool with a water surface of over 2.500 sqm is waiting for you! It has a water slide, swim-up pool bar, water fountains, jacuzzis and much more!
Ideal for honeymooners and couples.
FLAT-RATE PROMOTION WINTER 2020/21
AIRLINE CREW DISCOUNT:
01 November 2020 – 23 December 2020 & 01 March 2021 – 31 March 2021
Silver Suite: THB 2.500,- per room / per night incl breakfast
Gold Suite (Pool Access): THB 3.500,- per room / per night incl breakfast
Bonus: Stay minimum 3 nights get free UG to Pool Access
24 December 2020 – 05 January 2021
Silver Suite: THB 4.000,- per room / per night incl breakfast
Gold Suite (Pool Access): THB 5.000,- per room / per night incl breakfast
Stay minimum 3 nights get free UG to Pool Access
No compulsory dinners
06 January 2021 – 28 February 2021
Silver Suite: THB 3.000,- per room / per night incl breakfast
Gold Suite (Pool Access): THB 4.000,- per room / per night incl breakfast
Bonus: Stay minimum 3 nights get free UG to Pool Access
01 April 2021 – 31 October 2021
Silver Suite: THB 1.800,- per room / per night incl breakfast
Gold Suite (Pool Access): THB 2.800,- per room / per night incl breakfast
Bonus: Stay minimum 3 nights get free UG to Pool Access
Extra Beds Nov – Mar: Adult: THB 1.000,- Child: THB 500,-
Extra Beds Apr – Oct: Adult: THB 800,- Child: THB 400,-
Website: chadabeach-lanta.com
General Conditions:
Reservations need to be sent to [email protected]
Picture ID or any form of identification is required upon check-in