AirNav RadarBox discount code

History
AirNav RadarBox was founded by Computer Sciences Engineer and Airline Pilot Andre Brandao in early 2001. RadarBox is currently used by over 1.5 million users daily, including aviation professionals, airports, and airlines.
RadarBox app
The Radarbox app available for iOS and Android devices brings flight tracking to the palm of your hand. With just a few taps on your smartphone, you can quickly track flights anywhere, anytime. You have access to almost all the functionality of our web interface from the palm of your hand, and our apps are continuously updated with new features. Click on your app store icon below to download and discover why 1,500,000 users love the Radarbox app.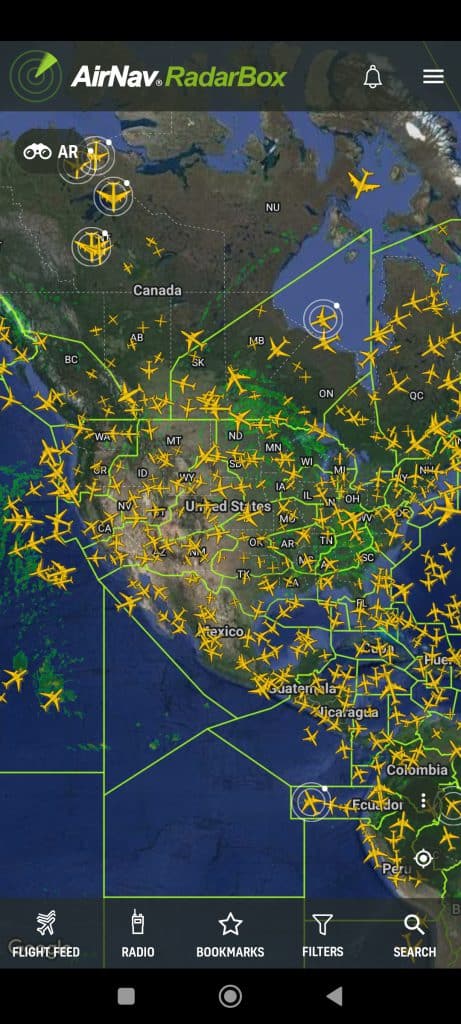 Features:
Tracking a flight 
On the live map, you can track aircraft by either tapping on the SEARCH button (magnifying glass) or by just tapping on the desired aircraft. The flight card, which shows real-time flight data as well as the route, will immediately show up.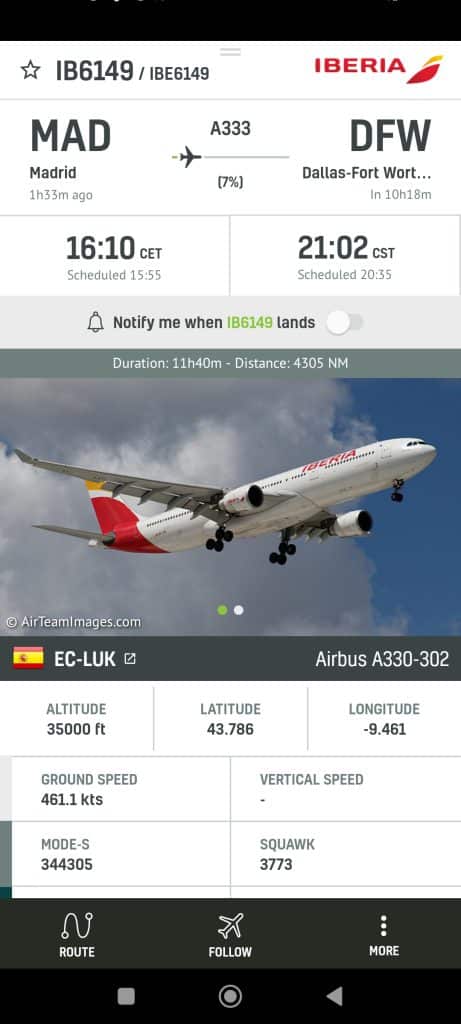 Airports (Arrivals & Departures List)

To view the arrivals/departures card of an airport, you can either…
Zoom in on the map and tap on the desired airport or,
Search for the airport using the SEARCH option (magnifying glass) or,
Just tap on a flight close to the airport of interest and then tap on the airport from the flight card.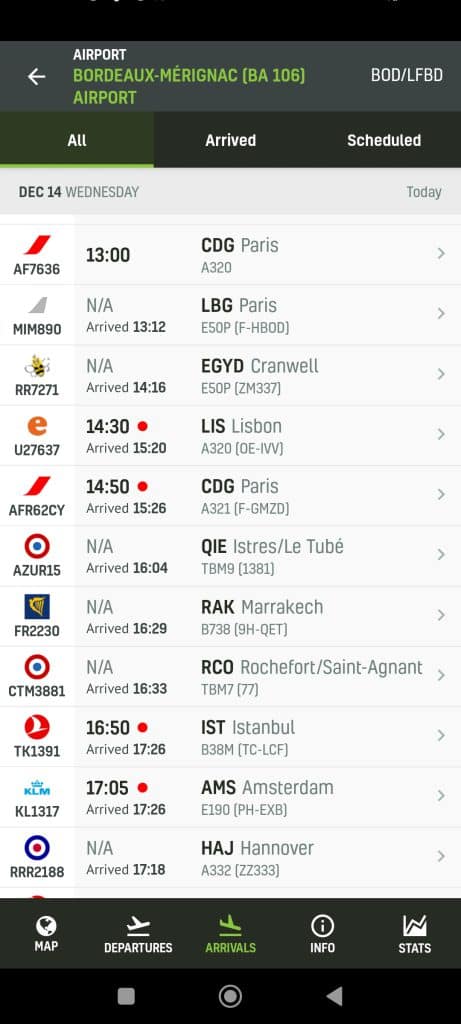 Filters
RadarBox filters available on the website and apps are an excellent tool for anyone looking to filter flights and aircraft based on various parameters.
The variety of filters allows RadarBox users the freedom to customize what they want to see on the RadarBox.com map. Users can filter by:
By airline
By airport
By altitude
By speed
By aircraft class
By aircraft model
By country of registration
By status
By data source
By squawk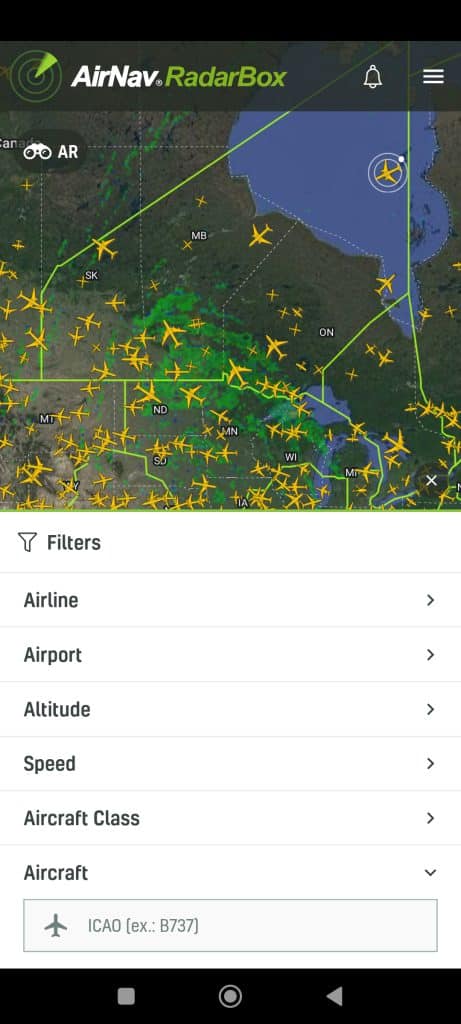 Bookmarks
The RadarBox bookmark was specially designed to save & store your favourite flights, airports, aircraft (by registration), and even favourite geographical regions. With this feature, you don't need to search for a flight or aircraft that you commonly track or view. Simply save it in bookmarks and you'll be able to access it easily and quickly on RadarBox apps.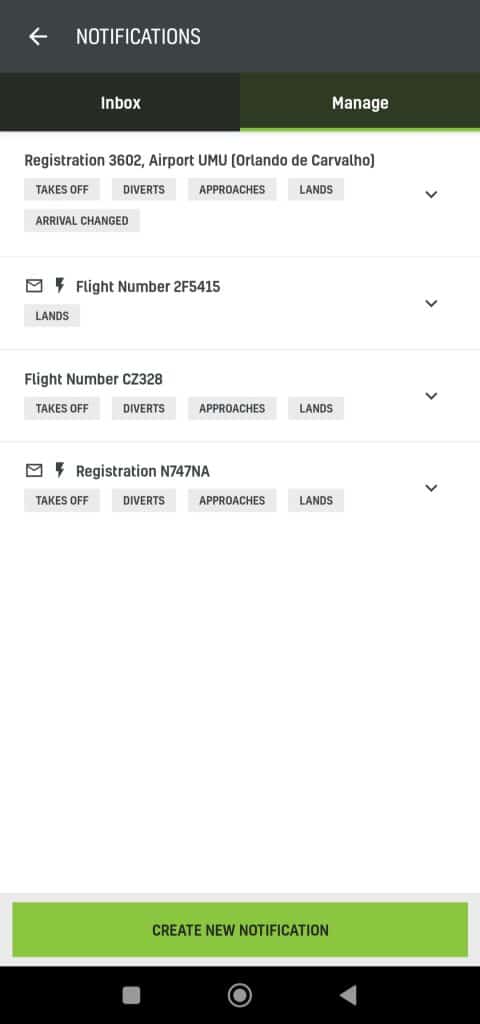 Weather Layers
The RadarBox app currently provides 8 advanced weather layers:
RadarBox weather layer includes: 
Cloud coverage
Total precipitation
Intense precipitation
North America radar
Wind Barbs
Significant Weather FL 250-360
AIRMETS and SIGMETS
Volcanic Eruptions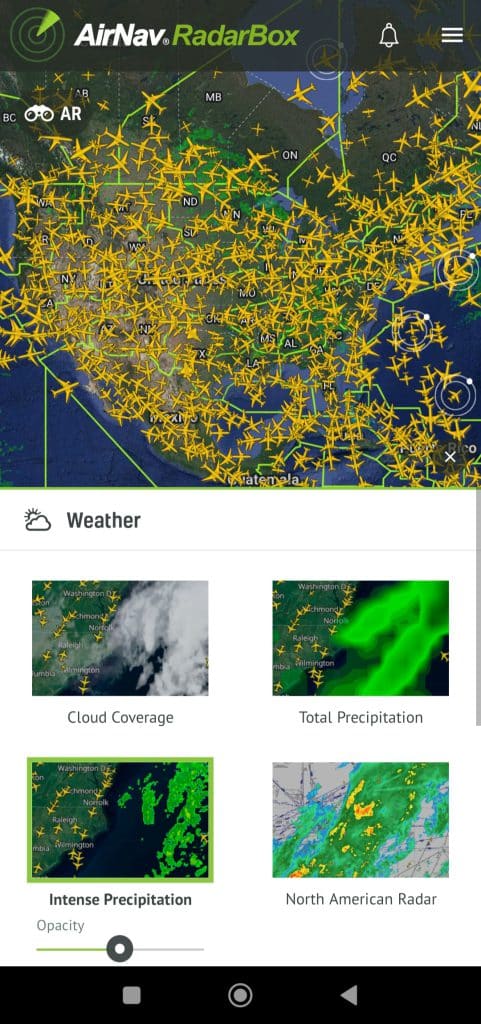 Airband Radio
VHF Airband Radio (ATC) is an exclusive feature of RadarBox apps and currently features 40+ airports worldwide, where you can listen to the communication between air traffic control (ATC) and pilots in the RadarBox app.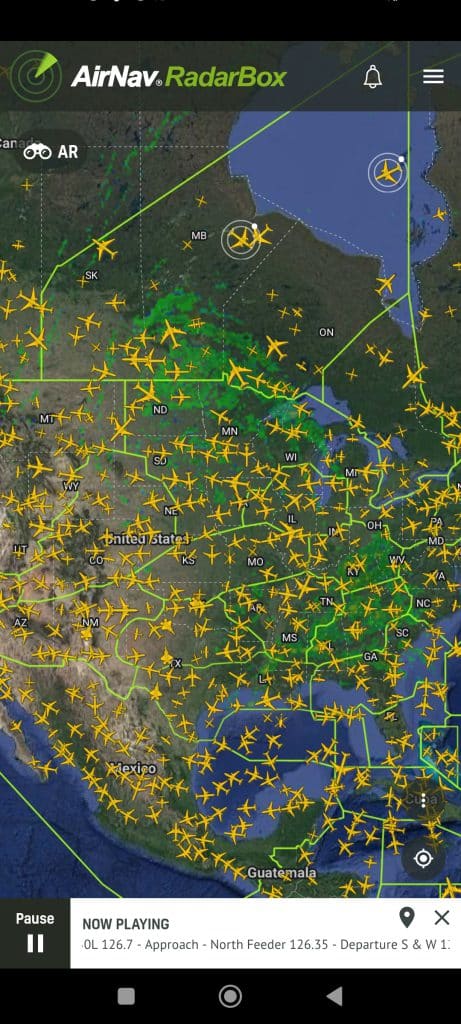 Augmented Reality
RadarBox's augmented reality available in the RadarBox Apps allows you to identify overflying flights just by clicking "AR" and pointing your phone at the sky.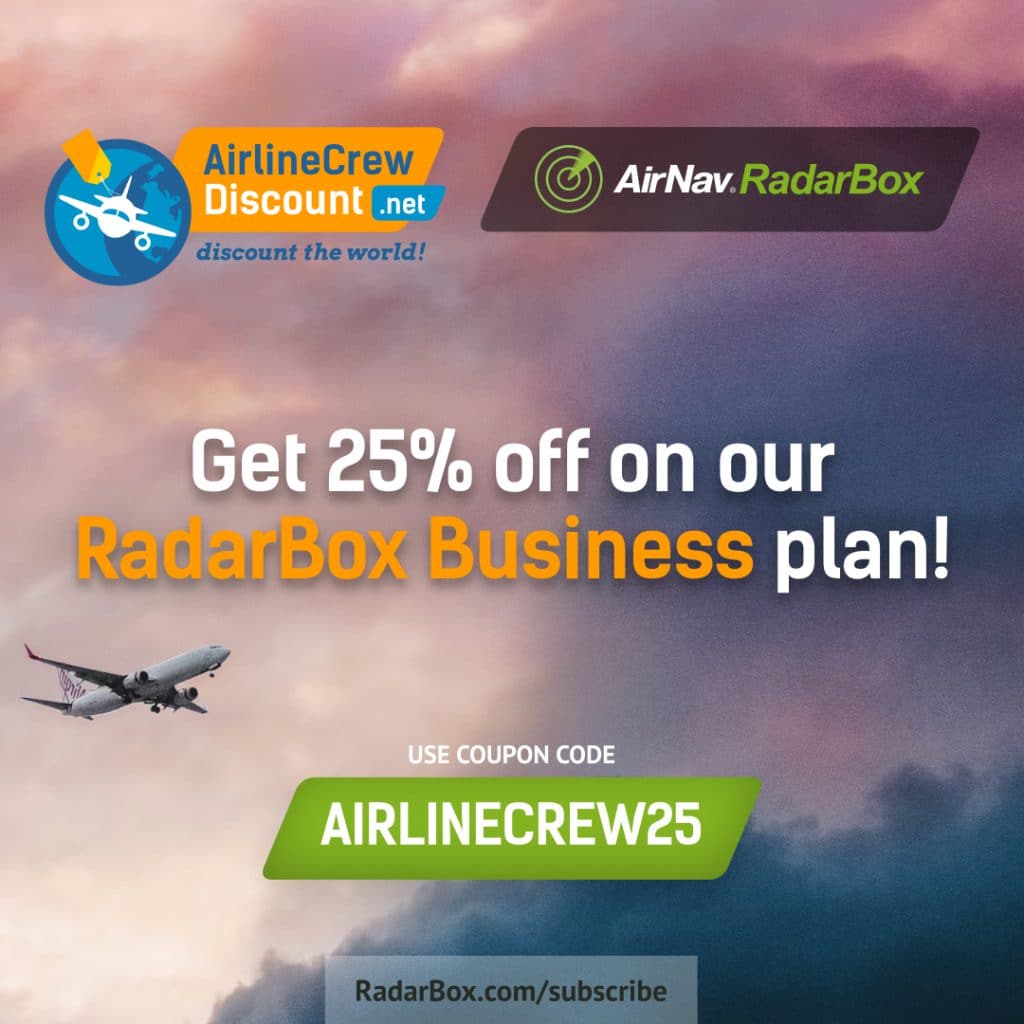 Google Play: RadarBox.com/android
App Store: RadarBox.com/ios
Use coupon code: AIRLINECREW25