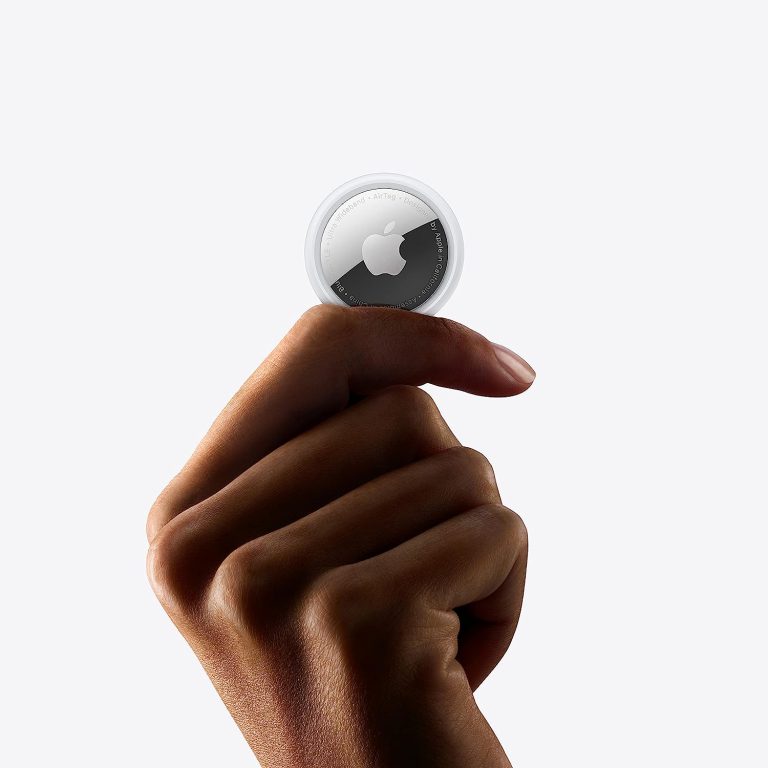 Are you tired of misplacing your important belongings during your travels as an airline staff member? With Apple AirTag, you can say goodbye to those frustrating moments and keep track of your items like never before! Whether you're a frequent flyer or constantly on the move, this cutting-edge item tracker is here to make your life easier. Join us as we explore the remarkable features of Apple AirTag and discover how it can become an essential companion for all your adventures.
Stay Organized with the Find My App
Apple AirTag seamlessly integrates with the Find My app, allowing you to effortlessly keep track of your belongings alongside your friends and other Apple devices. Whether it's your luggage, keys, or any other valuable item, you'll have peace of mind knowing that you can locate it with just a few taps on your iPhone or iPad.
Simple Setup and Instant Connection
Setting up your AirTag is a breeze with a simple one-tap setup that instantly connects it to your Apple device. Say goodbye to complicated configurations and welcome the convenience of hassle-free pairing.
Sound the Alarm with Siri's Help
Misplaced your item nearby? No problem! Play a sound on the built-in speaker of your AirTag to help locate your belongings. And if you need an extra hand, ask Siri for assistance, and she'll gladly help you find your lost items.
Precision Finding with Ultra-Wideband Technology
On select iPhone models, you can experience Precision Finding, powered by Ultra Wideband technology. This cutting-edge feature guides you directly to your nearby AirTag with unparalleled accuracy, eliminating any guesswork.
Tap into the Find My Network
With the Find My network, you can find your items even when they're far away. Hundreds of millions of Apple devices across the globe contribute to this network, creating an expansive web of assistance to locate your misplaced belongings.
Lost Mode for Peace of Mind
In the unfortunate event that you lose your AirTag, you can activate Lost Mode. Once enabled, you'll receive automatic notifications when your AirTag is detected in the Find My network, giving you the best chance of recovering your valuable item.
Privacy is Paramount
Rest assured, all communication with the Find My network is completely anonymous and encrypted, ensuring your privacy is protected. Your location data and history are never stored on the AirTag, giving you full control over your personal information.
Long-lasting Battery Life and Durability
Apple AirTag comes with a replaceable battery that lasts over a year, ensuring you have reliable tracking capabilities whenever you need them. Plus, with IP67 water and dust resistance, your AirTag is ready to withstand your most adventurous journeys.
Make it Yours with Colorful Accessories
Personalize your AirTag with a range of colorful accessories, sold separately. Express your style and add a touch of uniqueness to your item tracker, making it a true reflection of your personality.
In conclusion, Apple AirTag is the ultimate item tracker designed to meet the needs of airline staff and travellers alike. With its seamless integration, precision locating, and robust privacy features, you can stay organized and never worry about losing your belongings again. Invest in the power of Apple AirTag and experience the peace of mind that comes with having your essential items right at your fingertips, wherever your journey takes you. So why wait? Make your travels smoother and more efficient with Apple AirTag today!