Alicante, Spain, Beachsider hotel Yoga holiday
We are delighted to offer a 15% airline crew discount on all of our 2 and 4 night yoga and well-being breaks in Spain.
Join us at the luxurious Beachsider hotel for a truly relaxing and re-energising short break. The hotel has a comfortable outdoor area with a large pool & jacuzzi, or if you prefer to take a dip in the Mediterranean, the beach is under 100 metres away. The hotel is situated in an exclusive area of Denia, a picturesque village just over an hour from Alicante, with a wealth of historical landmarks, such as their castle, townhall and pedestrianised centre.
Our all-inclusive packages run from February to November, as we are blessed with an average of 200 hours of sunshine each month! Come and experience the benefits of yoga & meditation both on and off your yoga mat. Or, if you are already aware of how your life benefits from yoga, come and develop your practice with like-minded individuals, as our yoga holidays are open to newcomers and advanced practitioners alike.
Your schedule includes twice daily sessions of yoga and meditation with experienced and attentive yoga professionals, a breathtaking hike up to the Gerro tower, which was used to spot pirates, but now more commonly used to spot Ibiza! Use of the hotel facilities, which include the outdoor pool and Jacuzzi, indoor sauna and Jacuzzi and mini gym. Plus we have a team of beauty therapists on hand, ready to treat you to a well deserved massage or body scrub.
All meals are included, and you will feast like a King (or Queen!), enjoying a spectacular array of foods from the buffet breakfast, a vibrant vegetarian lunch will be served along with fresh juices and raw snacks, and finally a 3 course vegetarian Mediterranean dinner with local red wine. So kick back at the end of a relaxing day and enjoy a glass of red "al fresco" with your dinner.
Contact us directly to book using discount code AIRLINECREWDISCOUNT
Yoga Holidays – Alicante, Spain
Solo travellers, groups, hens.
Tel: 00 34 672351317
Tel: 00 34 627046315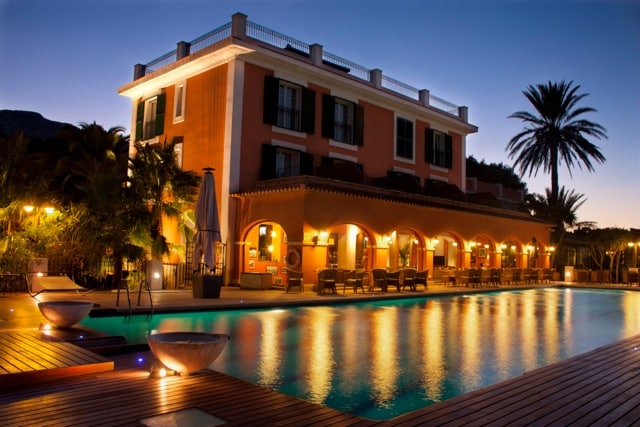 Yoga Holiday Spain
15% Discount for Airline Employees
Use our special discount code while booking: AIRLINECREWDISCOUNT
Book now!